Current Exhibits
All exhibits are on display at the Waukegan History Museum (unless otherwise indicated).
Waukegan's Top 50 History Events Exhibit and Tournament Bracket celebrating 50 years of the Waukegan Historical Society. Find out what we think are Waukegan's Top 50 events and vote for what you think is #1.
Read More →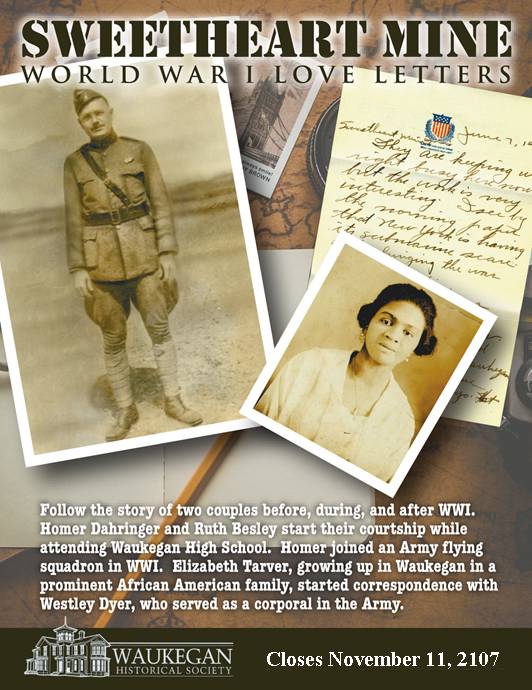 The exhibit tells the story of two couples before, during, and after World War I using personal letters from the archives of the Waukegan Historical Society.
Read More →
Memorabilia from the exhibit includes historic photographs of Jack Benny, programs from Jack Benny performances, and autographed items by Jack Benny, Mary Livingstone, and others. Learn about Benny's early days in Waukegan, his radio and television career, and the impact that he had on Hollywood and his hometown of Waukegan.
No closing date.
The exhibit is located in the Jack Benny Center for the Arts in Bowen Park (847-360-4740). The center is open to the public Monday through Saturday.
Read More →